For First Time Users
What is EGG?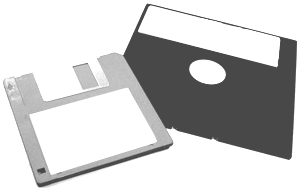 Atari, TANDY, Commodore, those are the names that give us fond memories of the 1980's, when all kinds of computers and systems were popping up everywhere. In fact, the same situation existed in Japan at that same time. However, it wasn't the IBM-PC or the Commodore 64 that was winning popularity, but instead totally unique computers.
The PC-9801, once called 'the national computer'; the FM-7, which became the topic of conversation with its low cost and high performance; and the X68000, often called 'Japan's Amiga' name just a few. A variety of computers existed, and all of the games that were being sold were also quite different than anything in the West. The influence those games had on the Japanese games of today is immeasurable. It must be said that these computers were the origin of the Japanese games industry. However, for a long time it was very difficult for anyone outside of Japan to get their hands on those games.
D4 Enterprise provides Project EGG so that you can enjoy the great games any time you want through re-released versions on Windows. We want to be thought of as a part of retro gaming history and culture and make that image known to even more people around the world as we bring them great entertainment.
How to Enjoy EGG
1. Register to be a member of Amusement Center.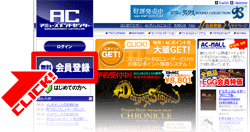 EGG is a part of the content available on Amusement Center. Start by registering as a member of Amusement Center for free.


2. Register to use Project EGG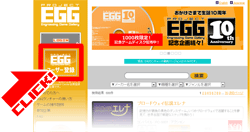 Login to Amusement Center, go to your My Page, and click on the [Register] link for EGG. You will be able to use EGG after inputting the required information.

EGG requires a 500 yen(tax excluded) monthly service usage fee to be charged along with charges for each game content title purchase.


3. Buy games.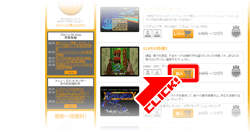 When you click on [Game Catalog] via the menu of the official EGG website you will be shown a list of game content you can buy. If you find a game that you're interested in, click the [Purchase] button.
*A separate fee is charged for game purchase.
4. Start the game.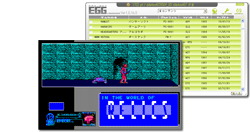 ・Via the launcher.
The launcher is installed on your computer after the first time you launch the game via your browser. Please start EGG Launcher from within the path [Start] -> [All Programs] -> [EGG] -> [Egg Launcher] and then select one of your purchased games and click [GAME].
*Purchases are not displayed in the history immediately after purchase. Please make sure to update the launcher.